Well another year is over, so time for a look back at all the stuff that gone completed last year, and how many goals were met and what not.
Last years goals were:
Templar SAGA army
Crusader SAGA Army
Team Yankee
By Fire and Sword Skirmish Force
Well I didn't complete either of those SAGA armies, but I did do an Ancient Greek one. Got all of the Team Yankee I wanted to do done and more, and finished off more like 3 forces for By Fire and Sword. So something like a 50% completion rate.
On the pledge side, as discussed last time more stuff got completed then bought, and lots of things got painted so pretty happy there. Hopefully can crack 500 for this year, but who knows what will happen.
Anyway here are some pictures of things that got done in 2016, not going to post every single thing but just some stuff I see as the highlights.
Team Yankee: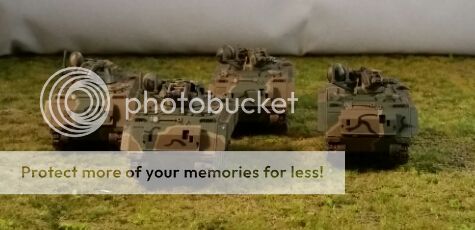 Old West:
Frostgrave:
Epic Armageddon:
Infinity:
Samurai:
Greeks:
By Fire and Sword:
Romans and War of Roses for ADG:
Warhammer 40k:
So yeah lots of painting as you can see, and lots of variety also which is really good if you ask me. Now on to the goals for next year, planning time:
British Ships for Trafalgar
15mm Samurai (Monks) for Cangames
15mm WW1
Get more into the Hobbit Game Planning to do some Terrain for Cangames for Frostgrave
Would like to get to some more Eipc, really enjoy that game
Well that is probably a good enough set of goals for now. Well see how that gets on as we move into the new year! The ships are the first up and they won't take long to finish. Very excited to finally give that a try, and they are almost done really just have to do the rigging when I get back from vacation!
Final Pledge Tally, 2016:
Thanks;
Mike